Posted:
January 16th, 2012 |
Author:
admin
|
Filed under:
bicycles
|
No Comments »
I was called away unexpectedly and spent nearly 10 months in the San Francisco Bay area. It was a pleasure, riding lots, eating tasty food and communing with friends. When I returned home to NYC, I was disappointed to note that the backlog of projects hadn't sorted itself in my absence. So, once unseasonably warm temps had evaporated, I turned to the list to figure out what needed to get done.
My first order of business has been to source appropriate parts for a Cunningham racing bike that I am restoring. The bike was built around 1987 and has seen heavy use. The parts on it are a eclectic (in the euphemistic sense) bag and nearly all worn heavily. After mulling it over for a while I settled on using a mix of Dura Ace 7400 (the 6/7 speed group). To preserve the Cunningham aesthetic, I have opted for non-aero levers. The seatpost needs to be longer than was available at the time so I got a nice fluted post and had the top mated to a longer shaft. I will need to fool around with the brake calipers when I put the bike together since the bike was build to use nutted bolts (i.e., not recessed). These are the parts I got.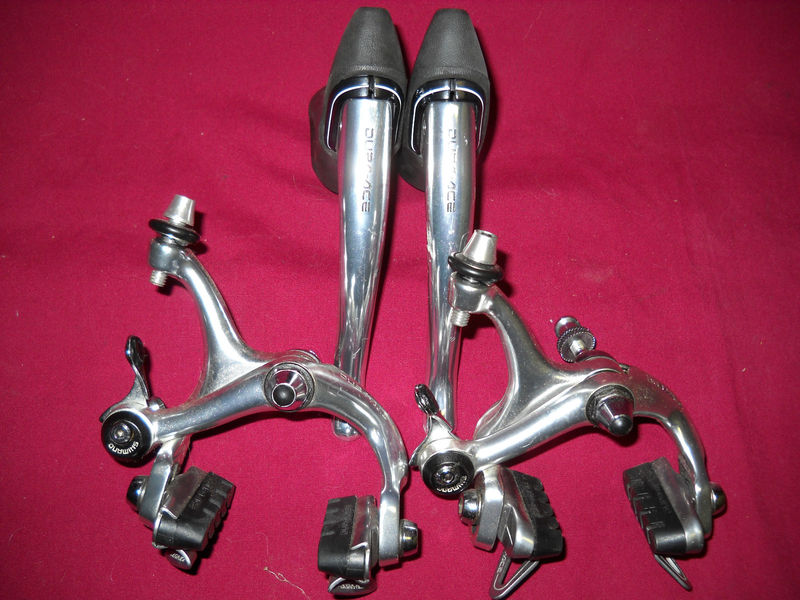 And, while talking Dura Ace Non-Aero Levers, for another project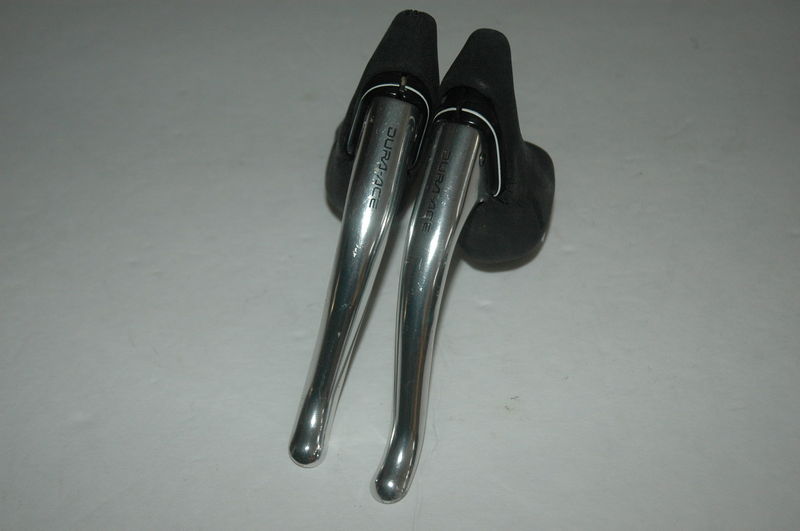 I also thought this was interesting – 7410 27.0 post.
I couldn't resist this neat old mountain bike wheelset. The Hi-E hubs mated to gold Ukai 26 inch rims … perfect for something!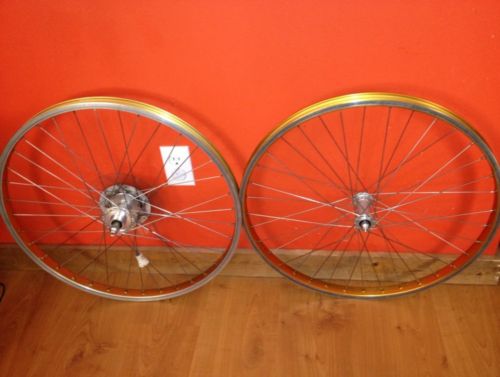 I had been fretting about selling my only IRD seat quick release a while back so was happy to replace the void in the parts hoard.
Campagnolo Euclid quick releases are often handy to have around.
Finally, something more modern – a Campagnolo Super Record compact crankset. I am interested in working on my spin!
---