Posted:
July 4th, 2011 |
Author:
admin
|
Filed under:
bicycles
|
5 Comments »
Like everything that the old WTB did, their brake pads set the bar well above any conceivable peer. The pads were available in three different compounds – salmon, which was for rim conditioning only, was coarse and removed anodizing and smoothed the braking surface; black, was a high-quality compound manufactured by Kool Stop; and mixed had both salmon and black compound, but the salmon appeared to be much less harsh than the full salmon pads. The holders were a three part affair machined from aluminum. The post was epoxied and bolted on to the pad holder. Pad holders were available in a number of colors, including black, gray, blue, silver electric blue, purple and red.
The design permitted users to replace the pads after they had worn out. The other day I did just that. I had been lucky to be able to source a lot of pads – and the WTB tool used for setting them. I have a bunch of pads in various stages of wear, but a few really needed to be fixed. One pair had been worn down nearly to the pad holder. The other had been installed backwards (so the salmon and black parts wouldn't match up on a bike).
The adhesive that came with the WTB tool had long since dried out. First step was to find a replacement. Turns out that industrial super glue does the trick.
This stuff is pretty nasty. I got a little on my fingers and it burns. Doesn't really come off either.
The pad installation tool is a pretty simple clamp – its main purpose is to apply even pressure to the pad inserts.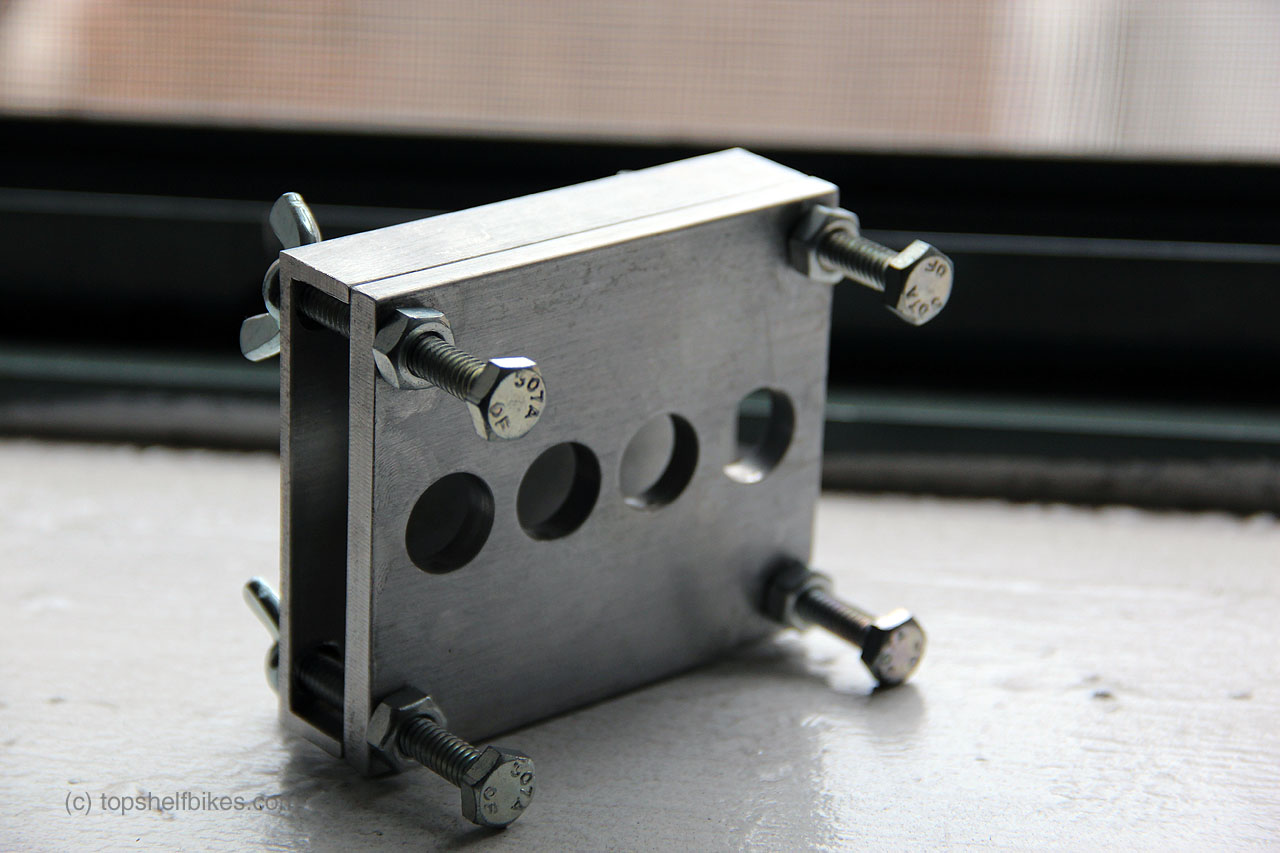 Pulling the old pad inserts out required a lot of prying with screwdrivers. After prying the pads out, I removed old dried adhesive with a screwdriver and an X-acto knife. I should have used some industrial solvent as well but didn't have any. The amount of adhesive originally applied caused the differences in anodizing that came off.
0.01 or 0.02 fluid ounces of adhesive should be applied into each pad holder. If there is too much it can get messy. I put a bit too much, having no real idea how much 0.01 or 0.02 ounces looks like. After applying the adhesive, I clamped down the pads to let them set.
After letting the pads under pressure for a little more than a minute, I took the pads out and let the adhesive cure overnight. Next time I will use less adhesive.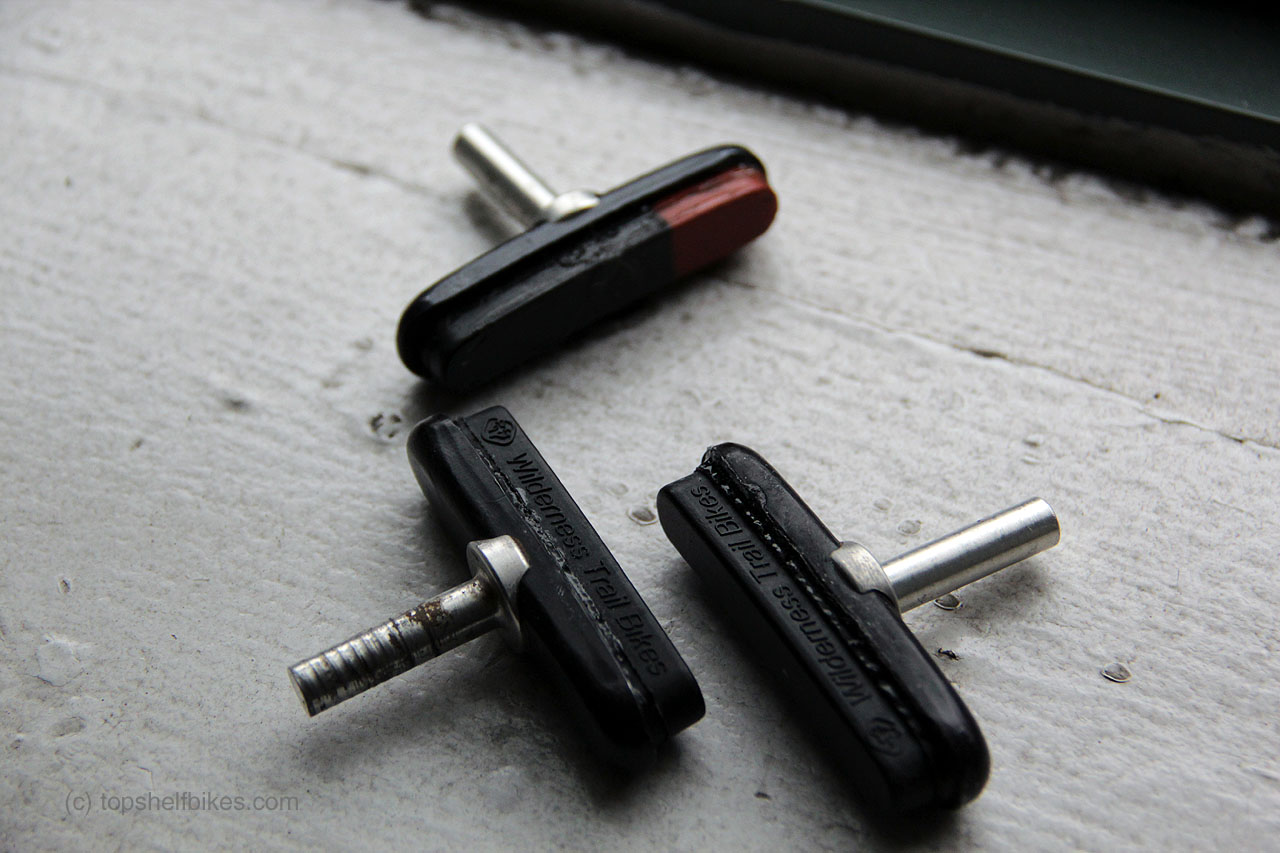 I am finishing up work on a steel phoenix that has been a delight for me. I had a logo'ed Chris King headset on it, but was happy to pick up a classier no-logo headset.
While bikes and parts are my main thing, I do like soft goods too. This nicely used Mantis cap was a cool find.
WTB Ti bars are always nice to have, particularly in a decent width (23 inches) and with the Steve Potts tapered shim.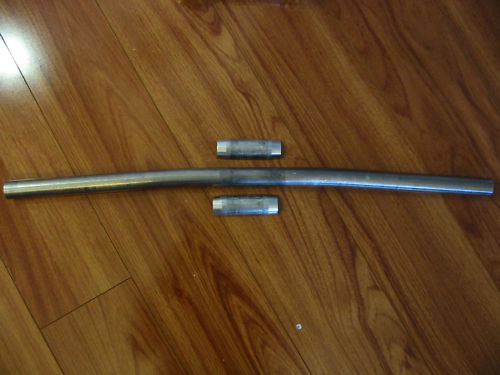 Last, but certainly not least, very happy to get this Willits titanium road bike. It is a little smaller and so I plan to set it up to fit with a steel bar and stem.
---