Posted:
April 24th, 2011 |
Author:
admin
|
Filed under:
bicycles
,
general
|
No Comments »
New York has been enduring a cool and wet spring. This doesn't seem to phase many of the people I see riding. I suppose they don't mind dealing with the aftermath of a wed and muddy ride. Many have a preference for indoor training which allows a more focused work-out, particularly when training with a coach and/or with power.
As I have previously written, I ride for fun and train to be less fat, so doubling my riding time by adding cleaning time and grinding out miles on the trainer are not for me. Consequently, I am not quite as fit as I'd like to be. Still, May is nearly upon us and I have big things in May. May hosts two of the H2H series races, the Stewart 6 Pack (a 6 hour mountain bike race), and the Gran Fondo NY (160km on the road). For better or worse, my fitness in May will be tested.
While I am not doing everything I can for the engine, the rest of the machinery is getting the treatment.
For the Gran Fondo, I am planning to run compact gearing. The ride will have nearly 7,000 ft of climbing, a large percentage in the final third of the event. With an 11-25 on the back of my Moots, I am thinking that the 34t fallback will be appreciated.
Additionally, after trying some of the old school Specialized carbon(ish) road cages, I am switching to the King Ti cages for the ride. I don't want to be losing bottles.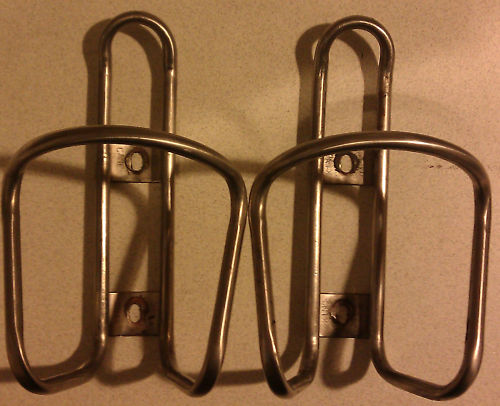 For the off-road events there is a lot of change. I sold my 2008 Intense Spider XVP and am moving most of the parts over to a similar vintage Turner Sultan – 29er sussy, yo! In the spirit of overkill, I am also working on a modded Ti Phoenix (26er), a full rigid Potts Ti 29er and a Moots Mooto-X hardtail. For the May races, however, the Turner will be the bike. Sids Bikes is building up wheels with Stan's Crest rims and a mismatched XTR DT Swiss hubset. I discovered that my rear brake hose was going to be too short as well. Brake stuff was needed. First I picked up an XTR Centerlock rotor (classic Shimano smart but proprietary).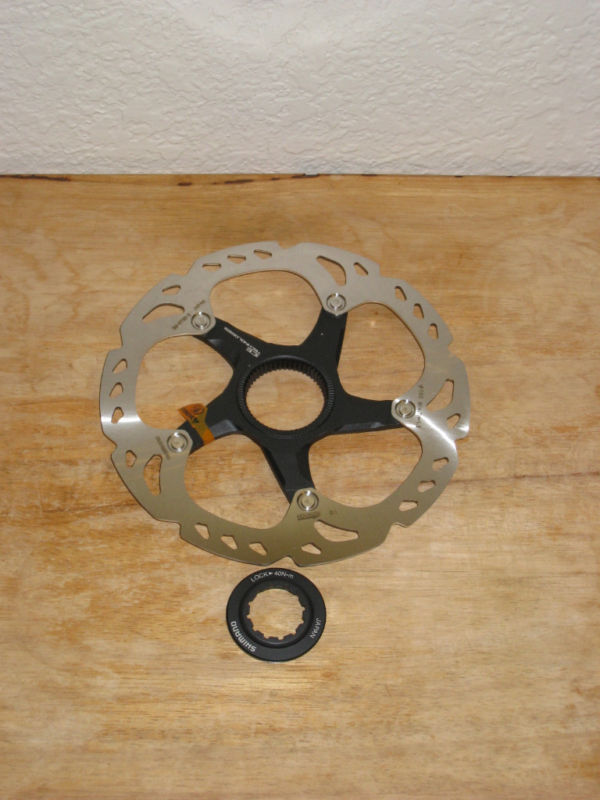 More optimistically, I picked up replacement hose and a bleed kit…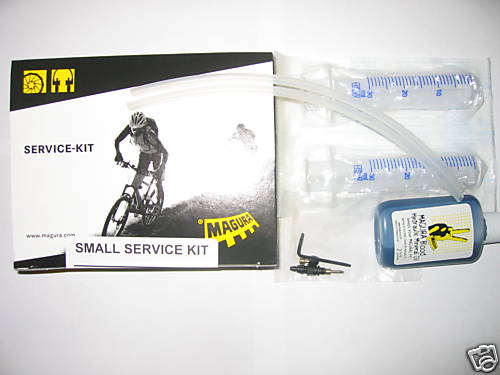 Finally, I still have too many classic bikes and so couldn't pass up this 1 inch threadless Answer ATAC stem. Handy when you need it!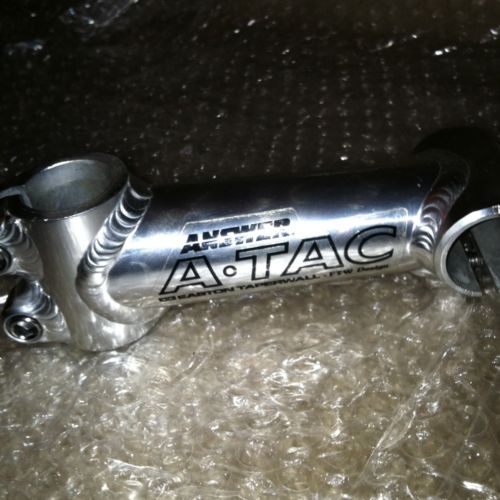 ---