Posted:
April 19th, 2011 |
Author:
admin
|
Filed under:
general
|
No Comments »
For a brief period Shimano made a very ugly but very good platform/toe-clip pedal – the PD T-100. The name designated these as Shimano's triathlon offering. I have big plans to have this set modded up. I need to get some Christophe toe clips and some Binda straps to get 'er done.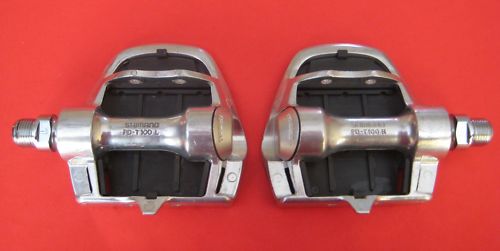 At some point two Vancouver, B.C. company's got together to make these shoes – Fluevog for the Canadian-Alt styling and Race Face for the mountain biking know-how. And so, the Race Vogs were born. These are kind of blemmy but maybe can be fixed. From Jasper too. Not so clear from the picture but these are SPD compatible.
I don't know why you don't see more Shimano hubs in use. They are so great. This XTR M975 rear is currently being built up with some Stan's Crest 29er rims. My Turner Sultan is impatiently waiting. I am curious to try Shimano's funky discs.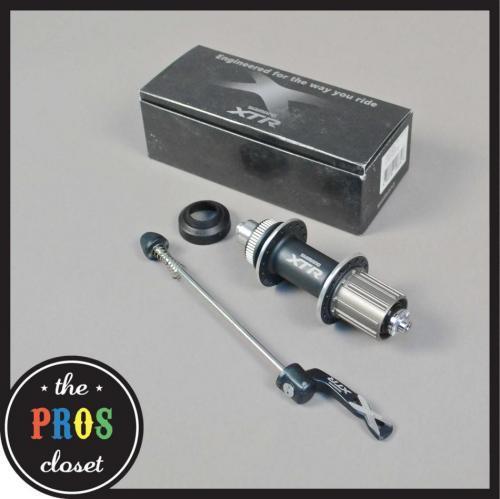 The bike uses a 120mm Manitou Minute fork in the front which means a 20mm Thru-Axle. I split the set and am going to use this DT Hayes hub on the front.
Back in the day Sedis chains were my favorite and I regularly went with the inexpensive and long-lasting GT7. Sedis chains (an indeed consumables generally) are spendy now so I was happy to chance upon this Sedis ATB chain with a decent price. The chain is now installed on the Cunningham Wombat that I have been restoring very slowly.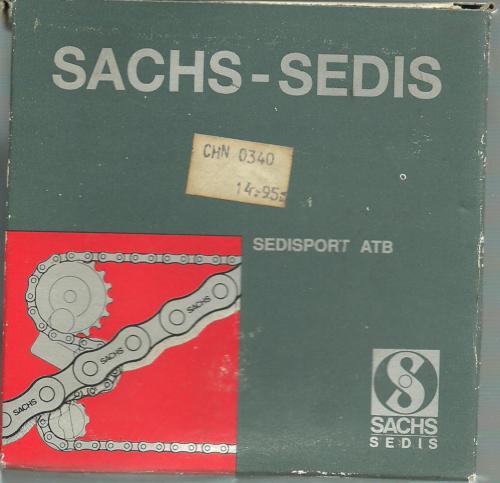 I am also thinking of retaping the bars on my Cunningham Expedition. I have some funky 80s silver vinyl tape but age has caused the adhesive to degrade so it is more of a lube – the tape kind of oozes around on the bars. In any case, black cloth tape would look better. I want to have some strategically placed padding on the bars though. These weird pads might be the ticket. Marketed as a Cinelli product but these have no markings to indicate whether that is true.
Although my bikes tend to be unobtainium, I have always had a soft spot for the Duralcan  Specialized bikes. I thought they looked smartly put together bikes. I have heard that they ride really nice too. So … an M2.
Serotta bikes are one of those rare makes that have been able to persevere. Make no mistake, the bike industry is a particularly hard one. And while Serotta bikes today offer the full range of high tech, high zoot options, this Super Record equipped road bike is all old-world craftsmanship.
---