Posted:
February 21st, 2011 |
Author:
admin
|
Filed under:
bicycles
|
1 Comment »
I am a big fan of bike related … stuff. So, from time to time I will highlight items that I think are neat and provide some color on why I think that to be the case. I'll start off with a potpurri.
First up is a Soviet-era sports athletic warm-up/cool down suit. This is is the quintessential eBay find – it wasn't too expensive and it is almost completely useless (and as a plus it looks bad too). The seller had received it in trade for his Team USA jumpsuit at a world championships sometime in the late-80s. The suit is very comfortable with a soft fleecy interior to soften the harsh Soviet graphics.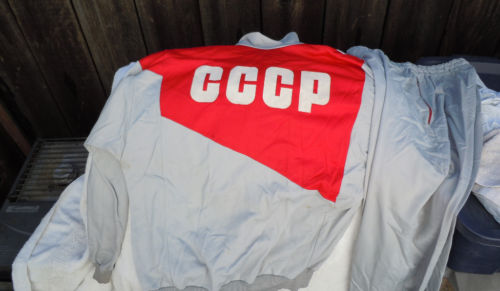 And on the front:
Next up is a 19990 Grundig World Cup sticker. Recall that in 1990 there was an American MTB series under the auspices of Norba and a European MTB series under Grundig. Now everything is under the UCI and the rules are stacked against North Americans and in any case we lose at all the events anyway.
When I was in Japan riding my Look 753 Hinault machine, I was distressed to find that the non-driveside crank tapers were messed up. As a result, the crank creaks (no big deal) and loosens up every 60 miles or so (big deal) so I will be replacing the C Record cranks on the bike with these 1987 Chorus cranks. These are a little longer too – 172.5mm compared to 170mm so should do better from a leverage point of view as I am grinding up the mountains around Kansai. I will write more about 1987 Chorus later. I dig the group (or gruppo if you prefer).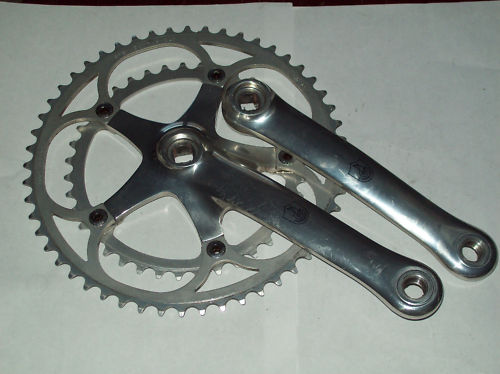 In the 70s, Alan made somewhat sketchy bonded aluminum road bikes. Very light, very … um, compliant. These Olympic has ultra-light Hi-E wheels (which are cracking at the spoke holes, but so it goes). Picture is kind of crap.
One of my projects, which I will detail later, is a Fat Chance Titanium from 1992 or 1993. It is outfitted with Campagnolo Record OR, which used a micro-drive type gearing system. I figured it would be cool to make a more modern gear spread but using period correct bits, so I got this 8 speed Campy cassette to cannibalize – I put together my own ratios using some of these cogs and some cogs from a 12-23 road block.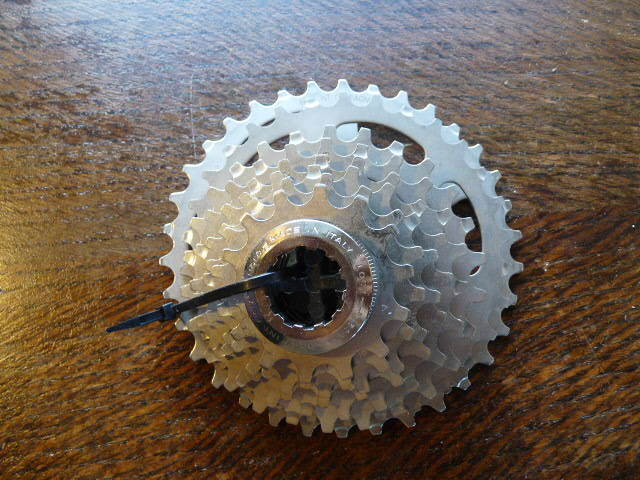 Finally, Andy Hampsten's old Moots was available and I went for it. Wow. So sweet. More on this one obviously.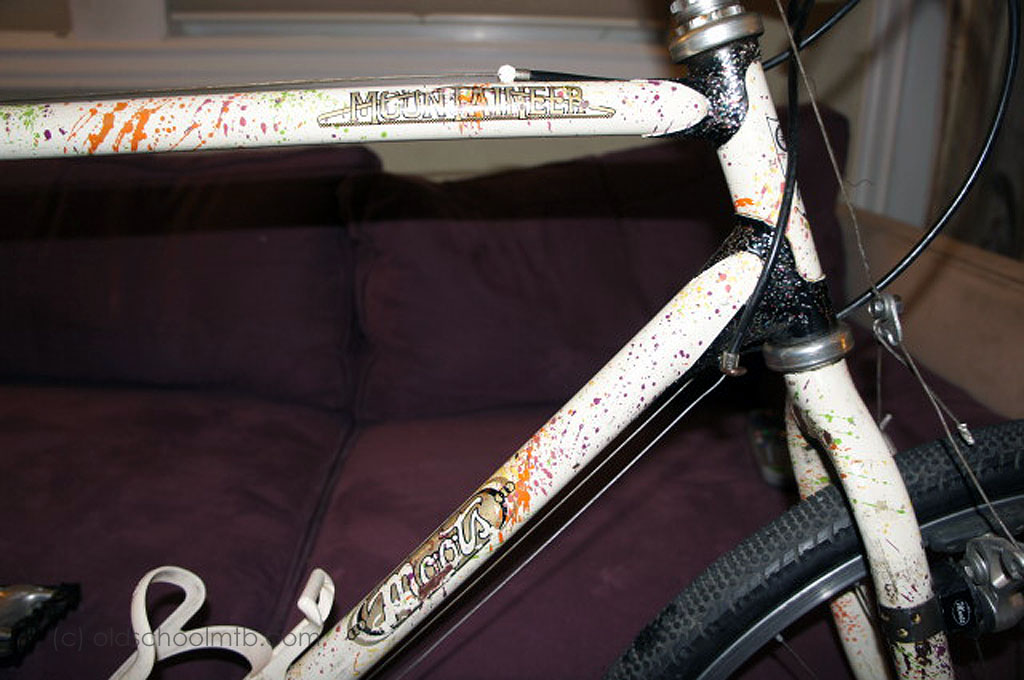 Here is a pic of Andy riding the bike back in the day.
---